Report: What the Habits and Motivation of Organic Shoppers are Telling Us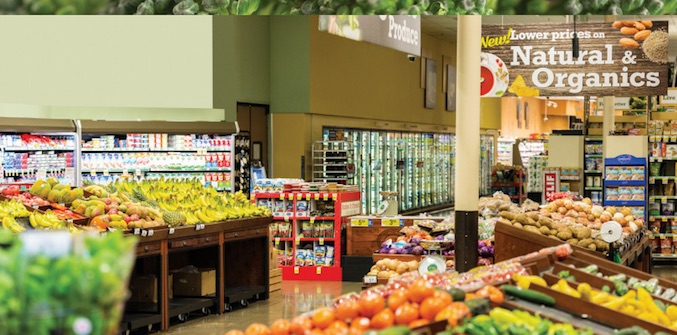 Acosta, a sales and marketing organization for the food industry, recently published an interesting research report called Back to our Roots: The Rise of the Natural/Organic Shopper.
While it is common knowledge that the macro trends of the organic industry are very favorable and conventional supermarkets are embracing organic more than ever, the report takes a deeper look at the habits, motivation and preferences of organic shoppers.
Although the report does not delineate between natural and organic, the data is intriguing nevertheless.
Here are several findings of the report worth noting:
* Millennials (late teens, 20s, early 30s) are the most important demographic for organic. They purchase natural/organic food most frequently, with an average of 60% of their food baskets containing half or more natural/organic products. This is staggering. GenX (ages 33 to 52) is at 34% in the same category.
* Beyond their interest in natural/organic products, more than 70% of Millennials are willing to spend more on products like juices, oils and nut butters.
* The three key triggers motivating shoppers to fill their carts with natural/organic products include avoiding chemicals found in traditional food; a perceived improvement in food quality; and overall family health.
* For traditional retailer shoppers (74%), mass retailer shoppers (63%) and natural retailer shoppers (61%), price is the biggest barrier to purchasing natural/organic items.
* For 1 out of 5 natural retailer shoppers, there are no barriers for purchasing natural/organic products.
* While price is a primary barrier for natural/organic shoppers, the runner-up across channels is "conflicting information or studies about products," as shoppers are confused about exactly what is good for them.
* The top three sources of product information for natural/organic shoppers are product packaging, in-store signage and internet searches.
* Natural/organic health and beauty care items and condiments are "must haves" for only 33% of families that are heavy purchasers of natural/organic items.
MY TAKE
To be honest, I was a little surprised, though pleasantly, at just how committed Millennials are to natural/organic.
What did not surprise me, however, was shoppers' motivation for purchasing natural/organic; not because avoiding chemicals found in traditional food, a perceived improvement in food quality and overall family health aren't valid reasons. They are.
Yet, after writing about the organic food industry for more than seven years, I am still not seeing environmental concerns and the harm that super-toxic chemicals pose to farms, soil, and the water supply as reasons for buying organic and avoiding conventionally-grown foods.
(Although this report may be skewed somewhat because "natural" does not have the same environmental benefits as organic does, these conclusions are consistent with what I see from organic shoppers as a whole.)
As an industry, we are not doing a good enough job of educating people on the additional reasons why organic is important. While the cost of an item will always be a very significant factor in shopping decisions, environmental and social factors need to be more appreciated. Consumers must get to the point where they can rationalize paying slightly higher prices if it means a farmer won't be exposed to toxic chemicals or a water supply might not get contaminated.
The other piece of data that I found is intriguing is natural/organic beauty care items are viewed as "must haves" for only 33% of families that are heavy purchasers of natural/organic items. This means that 2/3rds of the people that eat natural/organic are not using natural/organic body care products — toothpaste, deodorant, soap, etc. This is shocking.
It is obvious that people are not getting the message that what they put on their skin is almost as important as what they put in their mouth.
What are your thoughts about this report?  What surprised you or didn't surprise you about the findings? I'd love to hear your feedback below.