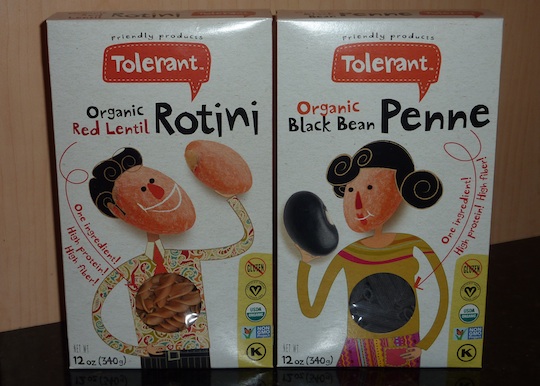 Just like many other people, I love eating pasta.
However, I don't eat pasta that has gluten in it, so that generally leaves me with pasta made from quinoa, corn or rice.
While I don't have issues with any of these three, I had always wanted something a little different.
That is why I totally flipped out when I came across the red lentil pasta by Tolerant Foods at Natural Products Expo West earlier this year. I was so excited about this pasta that I immediately named it to my Top 5 Organic Products of the Show.
It is rich and hearty, and the texture is strikingly similar to a wheat or flour pasta.
Yet, what I love about it the most is that the red lentil pasta allows me to incorporate beans, a great source of protein, into my diet. Furthermore, after eating it, I don't get that pasta "hangover", where my body feels sluggish and lethargic. I feel full yet surprisingly light.
Tolerant Foods was started by Canadian Tom Friedmann who spent three transformational weeks at the Hippocrates Health Institute in West Palm Beach, Florida with Dr. Brian Clement. It was there that Tom came to believe that animal products were not essential for great health, and he started researching a nutritious product that he could introduce to the world.
Fast forward 8 years later with plenty of exhaustive research under his belt, Tom Friedmann finally launched Tolerant Foods.
Tolerant Foods offers two lines – one made from red lentils and one made from black beans – and each comes in rotini, penne, and mini fettuccine.
The ingredients include nothing more than the beans, and the products are gluten-free, vegan, non-GMO, and certified organic.
Tolerant Foods' red lentil and black bean pastas are available at retail locations nationwide and can be purchased online by clicking HERE.
20-CASE FREE GIVEAWAY
(THIS GIVEAWAY IS OVER AND WINNERS HAVE ALREADY BEEN SELECTED)
Needless to say, I am incredibly enthusiastic about this product and even ate it three nights in a row last week!
Wanting my readers to be able to enjoy this pasta as well, I have teamed up with Tolerant Foods and they have agreed to give away 20 cases of their pastas to fans of Living Maxwell.  Each case will include one box of:
- Red lentil penne pasta
- Red lentil rotini pasta
- Red lentil mini fettuccine pasta
- Black bean lentil penne pasta
- Black bean rotini pasta
- Black bean mini fettuccine pasta
In order to win one of the 20 cases, there are three things that you must do.
1) Leave a comment down below saying that you would like to win a free case of Tolerant Foods pasta.
2) "Share" the post about Tolerant Foods that I just put up on Facebook. It can be found on my Facebook page by clicking HERE.
It is not sufficient to just Like the post. You must Share it.
3) You must "Like" the Living Maxwell fan page on Facebook, if you haven't done so already.
All three actions must be taken by Sunday, December 22nd at midnight EST.
Good luck, and I will contact the winners by e-mail Monday, December 23rd!
—–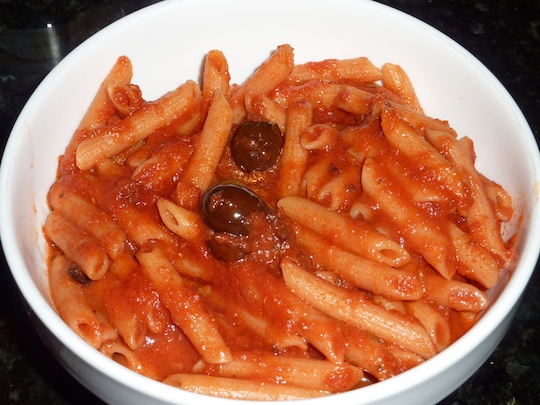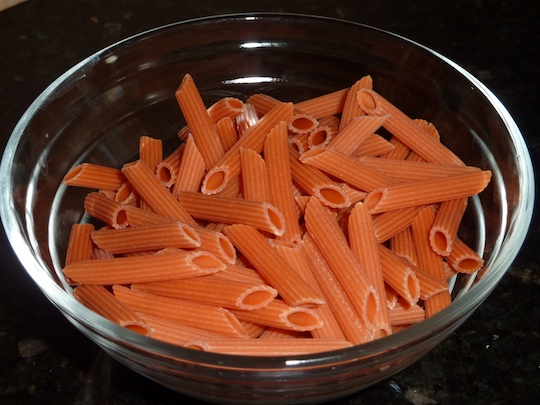 Want to stay up-to-date on the best and most interesting organic food products?
If so, make sure that you are subscribed to my newsletter list.
To join this list, enter your email below and I'll send you my Top 5 Inexpensive Ways to Shop Organic.