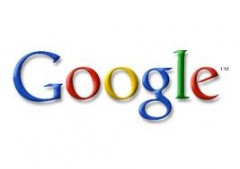 If you follow the organic world and technology closely, you know that Google has long promoted organic food as part of its corporate culture. You could get unlimited amounts of free and prepared organic food on its Mountain View, CA campus without ever having to leave.
According to Charlie Ayers, Google's 53rd employee and the chef who led this charge, he said that Larry Page and Sergei Brin (the company's two co-founders) "wanted power foods that would leave their minions stimulated and energetic after lunch, not slumped over their keyboards," and "they wanted it done with the highest quality organic, sustainable-sourced ingredients."
Absolute music to my ears. Hard-core business people who know the value of organic food.
(A side note: Charlie Ayers, left Google in 2005 and has a book out appropriately titled Food 2.0: Secrets from the Chef Who Fed Google.)
So, needless to say when I got the invite from my new friend, Jessica, to come over to Google's NYC offices, I was thrilled to be able to see this first-hand. My desire to shoot video and document everything was unsurprisingly nixed by the PR people there. Secrecy is paramount at Google.
Here are the highlights of my visit:
THE FOOD
– I asked one of the chefs walking around if all the food was organic. He said that "a lot of it is, as much as we can get, but not all of it."
– There were many different food stations — salad bar, sushi, grilled food, raw food, etc.
– Overall, I thoroughly enjoyed what I had — salad with asparagus, corn, lentils, some pesto pasta and a very good raw chili. The food was very fresh and had excellent taste. I could definitely tell that the greens were organic.
– Free meals are available for breakfast, lunch and dinner.
– Coolest thing I saw in the cafeteria: Lining the walls by the entrance were posters of the dozens and dozens of guest chefs who had visited Google to make special dishes and/or to sign copies of their books.
Some of the most notable chefs include: Eric Ripert, Mario Batali and Marcus Samuelsson.
Two names from the raw food world: David Wolfe and Matt Amsden.
Two names from the local organic restaurant scene: Alberto Gonzalez from GustOrganics and Miki Agrawal from Slice Pizza.
Reading all these posters and seeing what dish that they each prepared was really, really interesting.
THE CULTURE
The other thing that I was curious about was what the culture was like at Google. And, again, I was very impressed and left with the notion that this is a fantastic place to work.
– The hallways are very, very wide, which makes it easy to ride a Razor anywhere.  Razors are randomly parked throughout the offices and you can just pick one up and ride it to wherever you want.
– The main work space is comprised of one big open room with cubes that have extremely low walls.  When you stand up, you can see everyone in the entire room.
– What really struck me was how quiet it was. You would think that with everyone working in one big space that it would be very noisy.  In fact, it was the opposite.
– There was a big game room with ping-pong, pool, video games, elliptical machines, electric drum sets and foosball. Oh, and I can't forget the room where you can get massages. Imagine that. A massage room in the office. Those aren't free but heavily discounted.
Overall, it was a fantastic experience to see how one of the world's leading companies operates from the inside. If I weren't happy doing what I am doing, I'd certainly want to work there.
Hey, Jessica, thanks so much for having me.  When can I come back?