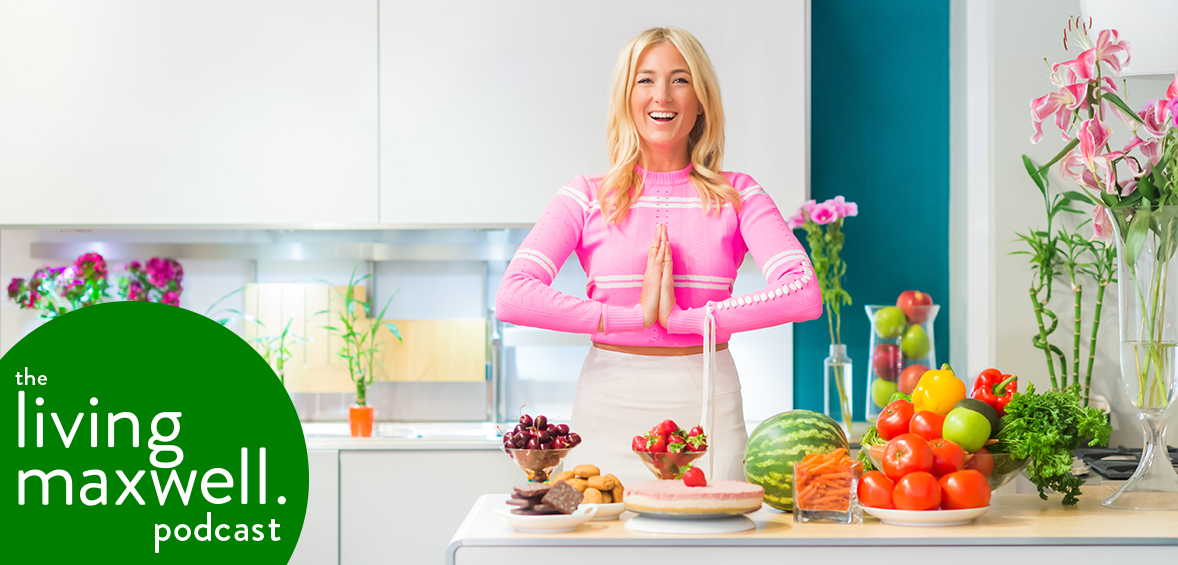 In the very first episode of The Living Maxwell Podcast, I interview Liana Werner-Gray, #1 best-selling author of three books (The Earth Diet, 10-Minute Recipes and Cancer-Free with Food) and a very in-demand nutrition coach.
As with many people who find their way into the wellness world, Liana was faced with a very, very serious health condition at a young age and made the incredibly courageous decision to deal with it in a natural and holistic way — against the wishes of conventional doctors.
But what I found to be even more inspirational about Liana is how she dealt with a tragic family event at age 17, which would have scarred most people for a lifetime. Instead, this tragedy helped shape Liana and gave her the strength to become the person she is today.
In this episode of the Living Maxwell podcast, Liana Werner-Gray shares this story for the very first time, and to this day, I am so inspired by (and in awe of) how she handled this situation.
We also discuss Liana's upbringing in the outback of Australia where she was influenced by the Aboriginal people, how she made her way to the U.S., with only $200 in her pocket, and her journey from starting The Earth Diet blog to landing a publishing deal with Hay House, from where she ended up delivering three #1 best-selling books.
You may know Liana Werner-Gray from her ubiquitous social media presence, but after listening to this interview, you will get to know her in a deeper way. And I can assure you that you will have a much greater appreciation for what this courageous woman has gone through and accomplished in her life.
Please enjoy!
—
Resources and Notes from the Show
Liana Werner-Gray: Instagram
The Earth Diet: Website – Instagram – Twitter – Facebook
Liana's Book: The Earth Diet
Liana's Book: 10-Minute Recipes
Liana's Book: Cancer-Free with Food
Complete Wellness – work one-on-one with Liana
Sponsor of this Episode
This week's episode of The Living Maxwell Podcast was sponsored by my friends at Intellipure. 
One of the least discussed but most dangerous threats to our health is ultrafine particles. These are the particles lurking in our homes but are not visible to the human eye. Unfortunately, they are also linked to cancer, cardiovascular disease and stroke.
There is no better air machine on the market to deal with ultrafine particles than the Intellipure, and I have been using this company's products years before I started writing about the organic food industry. In videos that I shot using a particle counter (a Class 1 medical device), I demonstrate the power of this machine versus two of the most widely known air filters on the market — the Dyson and the Molekule.
When you see the results, you will see why the Intellipure is the only machine I will use and that it delivers better results than anything else that you can find.
Living Maxwell readers can get 10% off an Intellipure — with a 30-day, money-back guarantee — by clicking HERE.
—-
Want to stay up-to-date on the most important news and products in the organic food world?
If so, please be sure to follow me on Instagram and sign up for my email list below.