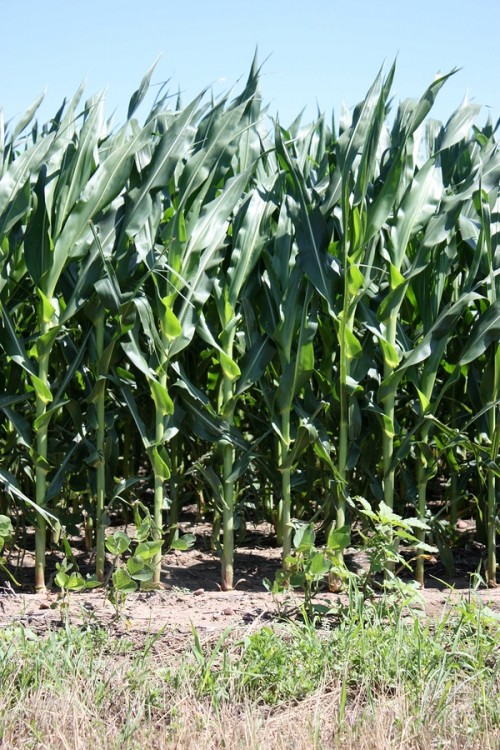 For those who didn't see it, there was an excellent piece in the New York Times the other day about Monsanto's Roundup Ready crops.
Monsanto created these genetically-modified crops called Roundup Ready. The claim was that pesticides (Roundup) would cause no harm to the crops but would kill all the pests and weeds surrounding the crops.
So, Monsanto not only sells seeds to farmers but they also sell farmers the pesticides.  If you think Monsanto is just a seed company, think again. It is a chemical company.
The claim that Monsanto made was that these bio-engineered crops would kill all the weeds and require minimum-till farming.
After many years, two things are happening.
1) Farmers sprayed so much Roundup that new super-weeds have emerged, which are uncontrollable and resistant to Roundup.  They are now combatting the problem with more herbicides, which increases the amount of chemicals they have to use.
2) Roundup was supposed to prevent minimum-till farming — good for the environment. However, with these new super-weeds growing, farmers are having to abandon minimum-till farming.  That means more fuel spent to get the soil ready.
The bottom line: These GMOs are not working.  They are creating more harm than good.
Is any of this a surprise? To me, not at all.  When you try to fight Mother Nature, you don't win.