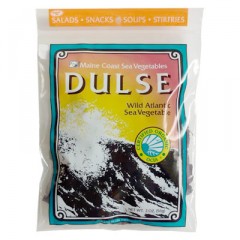 It took a little while getting used to the taste but now I often eat it straight out of the bag. Most of the time, I put dulse on salads or in soups.
Dulse is a sea vegetable, similar to nori in sushi rolls, and is a great source of vitamins, minerals and protein.
Sold throughout the country at natural/organic stores and online HERE.