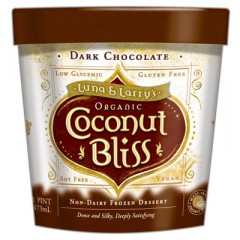 I discovered this ice cream at the 2009 Natural Products Expo East in Boston and was blown away by it.  For so long, I had been looking for a dairy-free, soy-free and coconut-based ice cream and finally found it.
This dark chocolate flavor rocks and so does the vanilla island.  100% vegan.
Sold nationwide, click HERE to find a location near you.