Prior to arriving in Baltimore for Natural Products Expo East 2013, I was really curious to see who would have the best trade show booth.
Yet, it only took a few seconds to realize who the clear winner was.
BRAD'S RAW FOODS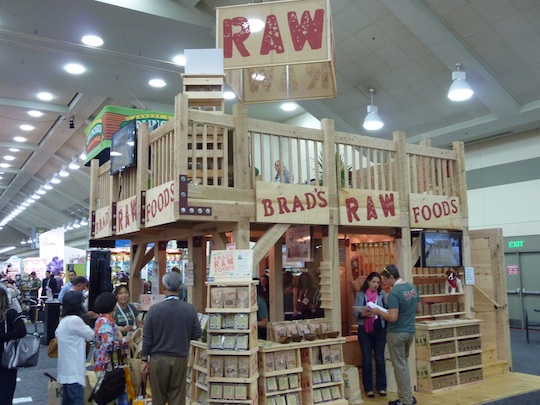 Dubbed "the Barn" by the company, this amazing piece of work accomplished two things.
One, it accentuated the brand's packaging with the wood's color and texture. Two, it maximized the allotted floor space since the second level was able to hold up to 10 people and served as a private space for meetings.
Possibly, the smartest thing about this booth was that Brad's Raw Foods created a video (see below) on how it was built. Read more »