I saw many cool non-organic products (both food and non-food ones) at Expo West and here are the five that impressed me the most.
ENDANGERED SPECIES ECO-FRIENDLY TOYS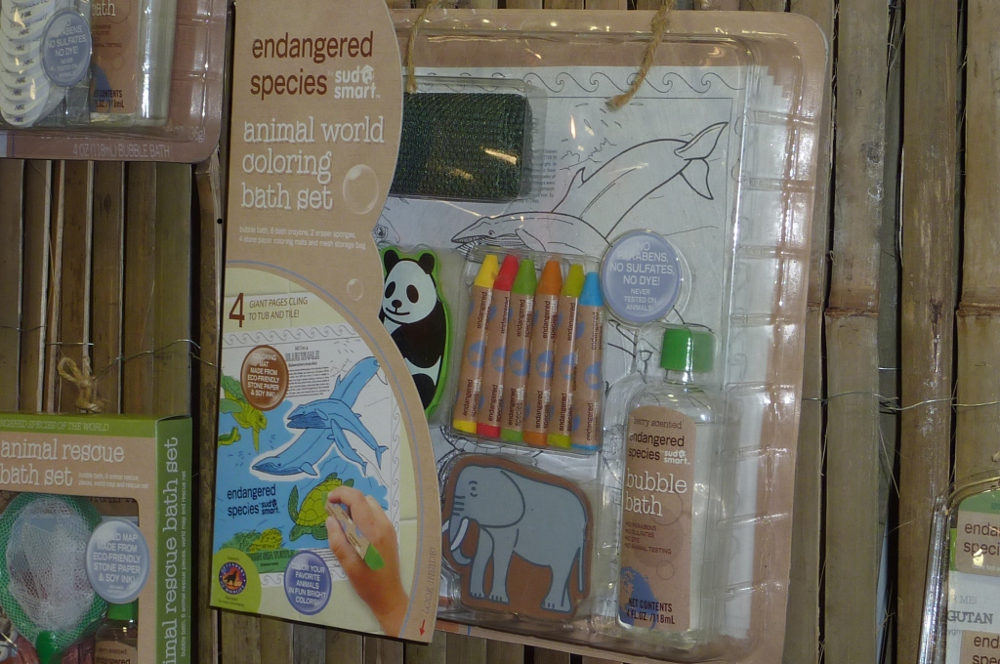 I don't think there was one product, either organic food or non-organic food, that captivated me more than these eco-friendly kids toys.
The paper for the coloring kit is made from reclaimed limestone, and is bleach-free, waterproof, erasable and environmentally degradable.  And, the crayons use soy ink.
I just absolutely flipped over these Endangered Species products. Read more »