As I do each year after Natural Products Expo East, I give awards for the best organic products of the show.
This year, it was exceedingly difficult to narrow the list down to five, as I easily could have easily named at least twelve standout products, all of which demonstrated excellent innovation and had fantastic taste.
Here are my top 5 organic products from Natural Products Expo East 2019 in Baltimore.
POZOLE BROTH BY OCEAN'S HALO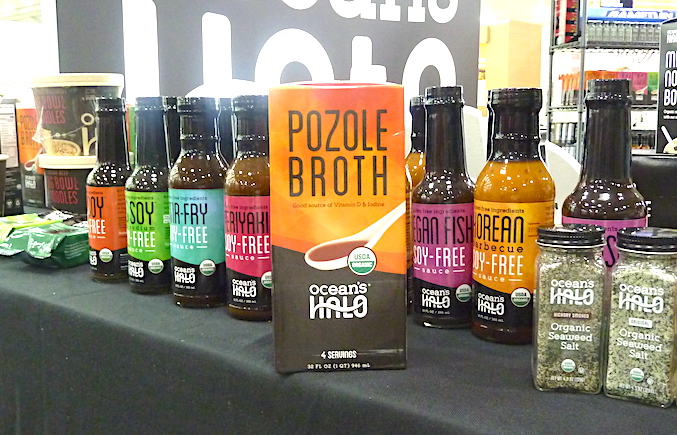 There may be organic brands that are more well-known or have been around longer but when it comes to product development, Ocean's Halo is as good as anyone in the entire industry. Anyone.
Several of the broths from Ocean's Halo easily could have made this list, but its new Pozole took home the award.
Pozole is a traditional Mexican soup, and this version is roasted with organic ancho peppers, kelp and loads of spices. Read more »