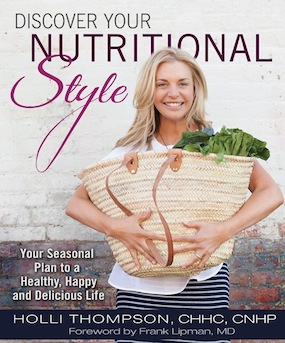 When you start delving into the world of health, one thing becomes very apparent.
There are a ton of labels.
Usually described as a way to eat or what to avoid, some of the most popular ones are vegan, vegetarian, dairy-free, gluten-free, wheat-free, paleo, raw, and pescatarian.
Needless to say, there is a lot to figure out, and many people treat these labels as if they were absolute, with no room for flexibility.
And that is exactly why I think Holli Thompson's approach in her new book – Discover Your Nutritional Style: Your Seasonal Plan to a Healthy, Happy and Delicious Life – works so well.
Her philosophy rests on the importance of figuring out what works for you, regardless of what the label says. Read more »