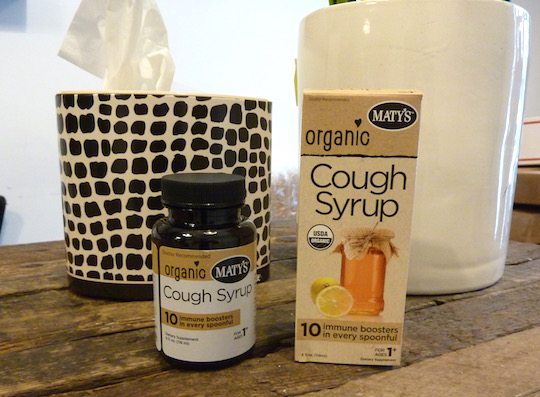 Do you ever walk into a major pharmacy and get ill looking at the "health" products on the shelves, nearly all of which that contain a laundry list of artificial and synthetic ingredients?
If so, you are definitely not alone.
And that is why I became so excited when I came across Maty's Organic Cough Syrup – the first certified organic cough syrup that I have ever seen.
Like many of us who come to organic, Founder Carolyn Harrington got into holistic living because of a serious family illness. Read more »