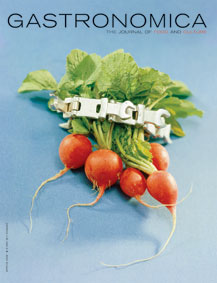 When I was in a Whole Foods in Denver recently, I came across an interesting magazine that I had never seen before called Gastronomica.
However, as soon as I saw the $12 price tag, I immediately put it down. It seemed very expensive, and I had already spent too much money on food as it was.
Once back in New York City, I saw Gastronomica again but this time I decided to splurge.
It only took a few minutes for me to realize that not only was this an absolute gem of a magazine but the $12 price was actually a bargain.
How could a $12 magazine be a bargain? Let me explain. Read more »