If you are ever asked why you eat organic food, particularly from a skeptic, there is a very easy answer — you don't want to get cancer.
In July 2017, the State of California announced that:
Glyphosate is listed under Proposition 65 effective July 7, 2017 as known to the state to cause cancer.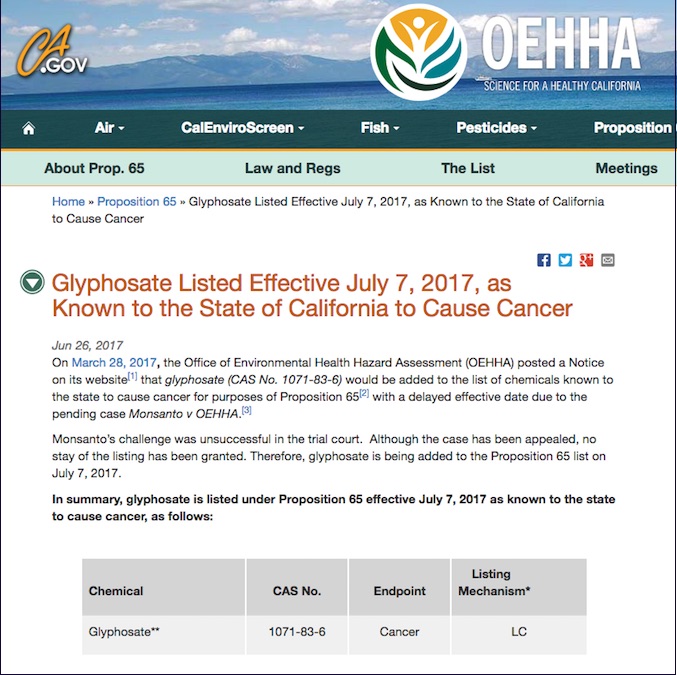 That's right. The State of California has said that glyphosate is known to cause cancer and is now requiring warning labels, effective July 2018.
https://oehha.ca.gov/proposition-65/crnr/glyphosate-listed-effective-july-7-2017-known-state-california-cause-cancer
So, that begs the question: why should consumers care about this?
Because glyphosate is the most widely used chemical in the world today — approximately 300 million pounds of it is used each year in the U.S. — and it is sprayed on much of our food supply. Read more »