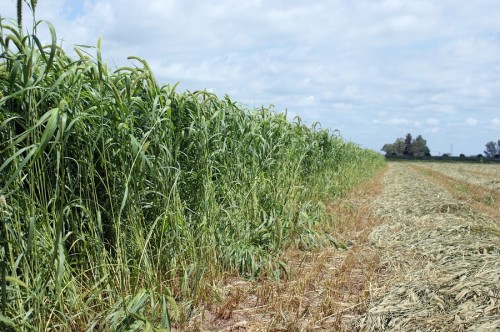 Last night, I interviewed Andrew Kimbrell, the Executive Director of The Center for Food Safety (CFS), a non-profit based in Washington DC.
The website says that CFS "protects human health and the environment by curbing the proliferation of harmful food production technologies and by promoting organic and other forms of sustainable agriculture."
In plain language, this organization battles the people who are polluting our environment and corrupting the integrity of our food supply.
What is important to note is that when CFS files lawsuits, it often succeeds.  This includes several victories against Monsanto and others.  Recent wins include: stopping GE sugar beets, halting GE crops in wildlife refugees, preserving r-BGH free labels on dairy products, and passing California law to protect farmers from the hazards of GE crops.
Andrew Kimbrell and his team are amazing advocates of organic food, and I cannot express how lucky we are to have such competent and committed people fighting for our cause in Washington.
The interview I shot with him will be up very soon, but I received an email from CFS today and wanted to share it immediately.
The organic food community is under serious attack from the USDA.  Yes, the USDA.  It is considering allowing GE alfalfa, which would have disastrous consequences for the organic food industry and the well-being of small and family farms. Read more »