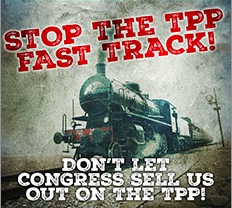 UPDATED AS OF 1/21/17: President Trump has just signed an executive order removing the U.S. from the Trans Pacific Partnership (TPP). Read below why this is such a good move and why TPP is so dangerous.
To stay up-to-date on the most important organic food news, be sure to subscribe to Organic Insider.
—
You may have heard in the news about the global trade agreements that President Obama is trying to push through.
While they may sound relatively harmless on the surface, they are incredibly, incredibly dangerous to our freedom, particularly for organic consumers who are fighting for GMO-labeling.
The Trans Pacific Partnership (TPP) is a trade agreement that is being negotiated in complete secret by the White House. Not only will it eliminate our basic democratic rights as American citizens, but it will put corporations in full control of how society is run.
Among other things, food safety standards around the world could be lowered and the agreement could make it illegal to label GMOs. Read more »