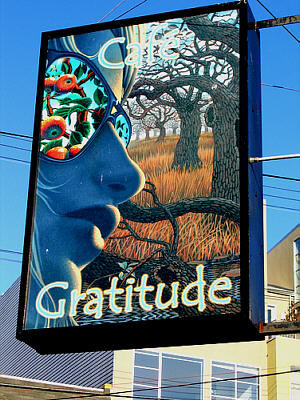 While the title of this blog post may seem overly dramatic to most people, it isn't to me nor to the countless number of Cafe Gratitude die-hard fans.
Because of an impending lawsuit by former employees that is too costly to fight, owners Matthew and Terces Engelhart have made the tragic decision to close all of Cafe Gratitude's locations in Northern California.
Why would a restaurant's closing elicit such a response from me and so many other individuals?
If you've been there, you know.
If you haven't been there and are not an organic food lover, you probably don't know but let me try to explain.
Aside from the fact that Cafe Gratitude is one of the most well-known organic restaurants in the country, it is just a very, very special place. Read more »