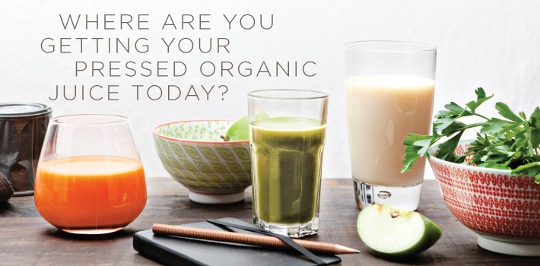 I am thrilled to announce that I have just launched the world's first Pressed Organic Juice Directory.
The site developed out of a personal need that was not being met in the marketplace.
When I would travel, I wanted to know where I could find pressed organic juice, but locating these places was not an easy thing to do. And when I did my research online, the results were very incomplete. Some were organic, some weren't. Some were using a centrifugal juicer, others were using a hydraulic press.
I knew exactly what I was looking for – pressed organic juice, the healthiest and best juice that a person can drink – but finding places that sold it was a quite a challenge. Read more »