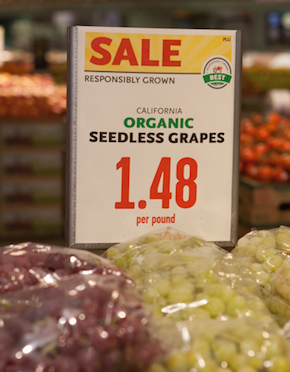 In my Wednesdays at Whole Foods column last December, I wrote about how the company would be rolling out a very innovative produce rating system in 2014.
Well, the wait is over.
After three years of exhaustive research, planning, and collaboration with suppliers, scientists and issue experts, Responsibly Grown, as the program is officially known, was just announced this morning.
And my enthusiasm about this initiative back then has been echoed by many industry leaders today.
THE PROGRAM
Responsibly Grown is a produce rating system that assesses growing practices that impact human health and the environment. Read more »