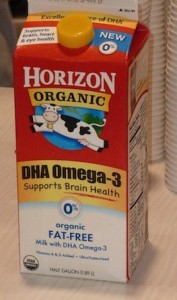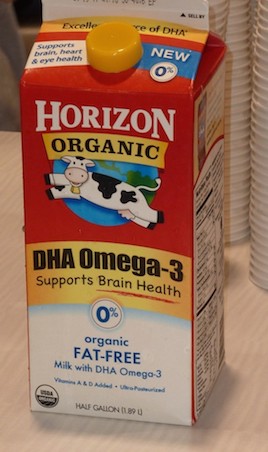 Earlier this year, I wrote a post about DHA (Docosahexaenoic acid), an unapproved additive in certain organic foods and organic milk.
Companies were adding DHA and ARA (Arachidonic acid) into their products because they are omega-3 and omega-6 fatty acids, respectively, and also provide a unique marketing angle. (A majority of the organic food companies are sourcing their DHA and ARA from Martek Bioscienes Corporation.)
This is all fine and good except for the fact that Martek's DHA and ARA are synthetic and something antithetic to everything that certified organic stands for.
At the recent USDA/National Organic Standards Board meeting in Savannah, Georgia, the issue of DHA and ARA was discussed and voted on. Needless to say, the decision was a big loss for organic consumers. Read more »