If you haven't watched Jamie Oliver's keynote address at the recent TED conference, you need to.  The speech was an all-out assault on the food that Americans eat and how it is literally killing our population.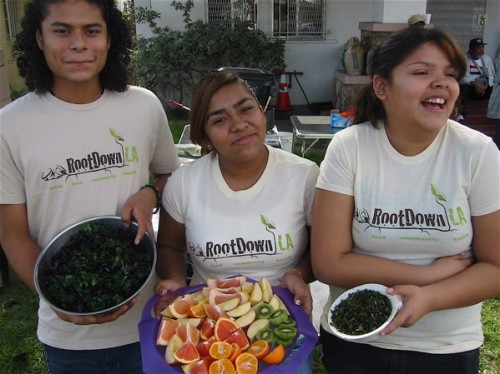 It is a shame that we have to have someone who isn't even a U.S. citizen give us a wake-up call but that is the dire situation we are in with our food system. The truth is that our government is failing us and not acting in our best interest when it comes to health.
One of the great things about doing this blog is that I get to publicize organizations who are working diligently to reverse this severe crisis we now face. One such group is called RootDown LA.
RootDown LA, a project of Community Partners, is a non-profit organization based in Los Angeles whose purpose is simple: to get kids reconnected to real, whole foods that are not processed nor laden with chemicals. Read more »