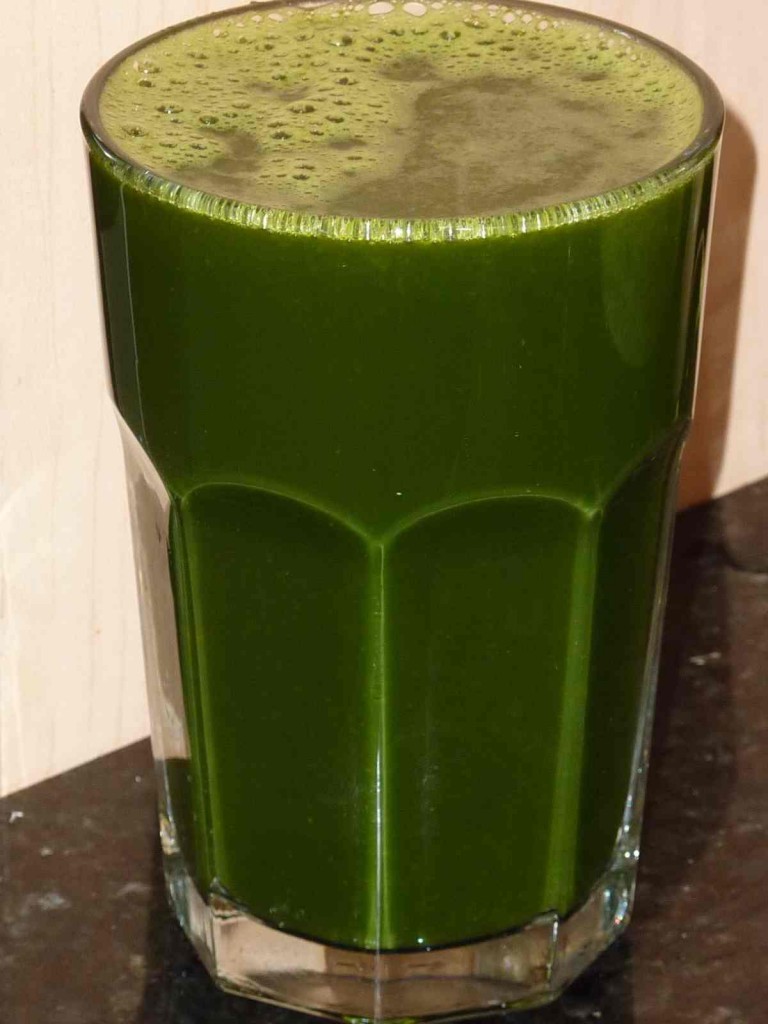 If you're a regular reader of my blog, you know that I write A LOT about juicing.
Generally speaking, I juice first thing in the morning when my stomach is empty, which allows for maximum absorption of minerals and nutrients.
For whatever reason, however, it has taken me many, many years to realize that the most amazing time to drink an organic green juice is after a workout.
Previously, my drink of choice would normally have been a nut milk smoothie, primarily for its protein. (It also tasted really good).
Post-workout, many people tend to grab a coconut water – for the electrolytes – but it has never been a big draw for me. Even if the coconut water is organic, I try to avoid plastic as much as I can. (For more on this, take a look at my post My Organic Coconut Water Conundrum).
Most people you see at gyms or yoga studios are not drinking organic coconut water.  So, not only are they consuming coconut water which most likely has been sprayed with pesticides, but they are also ingesting plastic that has leached from the box or bottle. Read more »