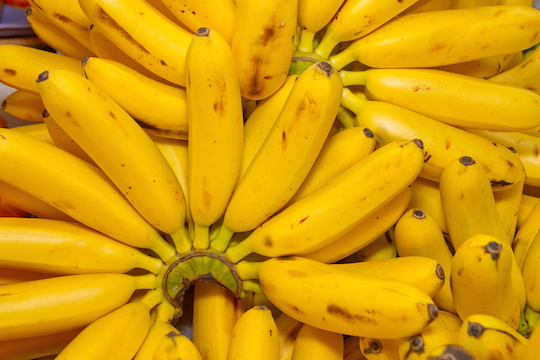 I am not sure why it is but so many people, myself included, have an incredibly strong emotional attachment to bananas.
This love for bananas extends to all parts of the world, and I saw this first-hand when I visited a banana plantation in Costa Rica. In fact, people who dedicate their life's work to bananas are affectionately called bananeros.
So, when I heard the news that the world's richest man and noted GMO-advocate, Bill Gates, is funding a human trial of genetically-modified bananas, I got absolutely sick to my stomach.
James Dale, Director of the Centre for Tropical Crops and Biocommodities at Queensland University of Technology in Australia, announced that the Bill and Melinda Gates Foundation had donated close to $10M to finance this project and that human trials would take place over a six-week period in the U.S. Read more »