I am of the belief that food is medicine, and the best food we can put into our bodies is organic.
That being said, there are some organic foods that have higher nutritional value than others – often referred to as superfoods – and I try to incorporate them into my diet on a regular basis.
While the following superfoods are by no means the only ones you'll find in my kitchen, I have been consuming these four quite frequently as of late.
WHEATGRASS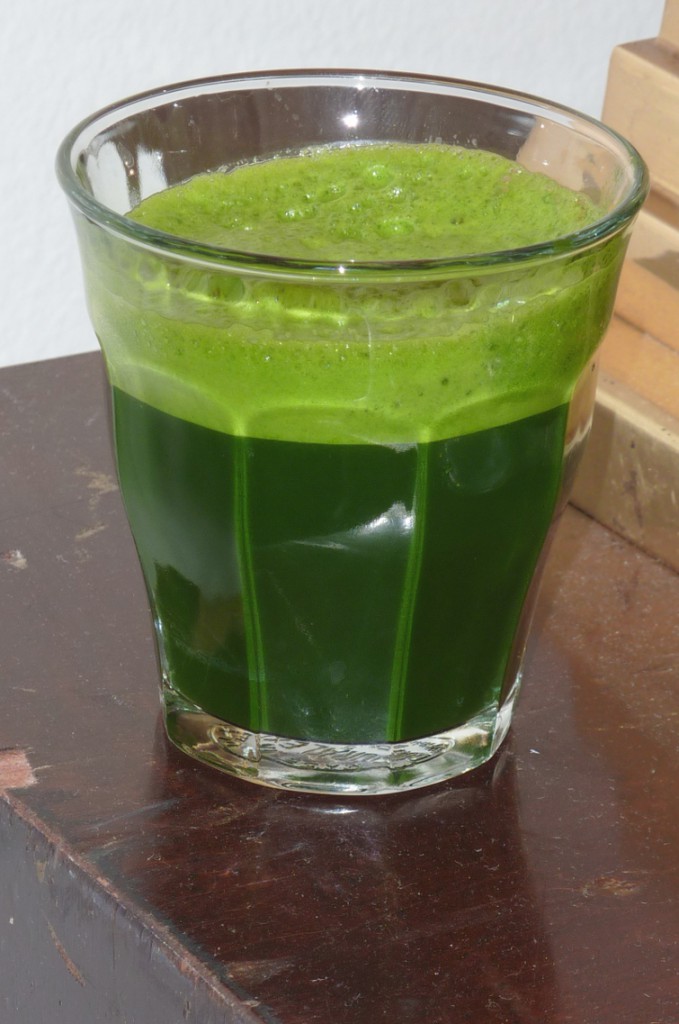 Throughout the years, I have gone in many different directions looking for the best thing to put into my body but I always seem to end up in the same place – wheatgrass.
Wheatgrass may very well be the most nutritious food in the world, largely because of its high chlorophyll content.
The primary health benefits include:
– Phenomenal for the blood: purifies it, cleanses it of debris, increases red blood cell count, lowers blood pressure, and restores alkalinity to the blood.
– The enzymes and amino acids in wheatgrass protect us from carcinogens, strengthens our cells, and detoxes our liver.
– Stimulates the thyroid gland. Read more »