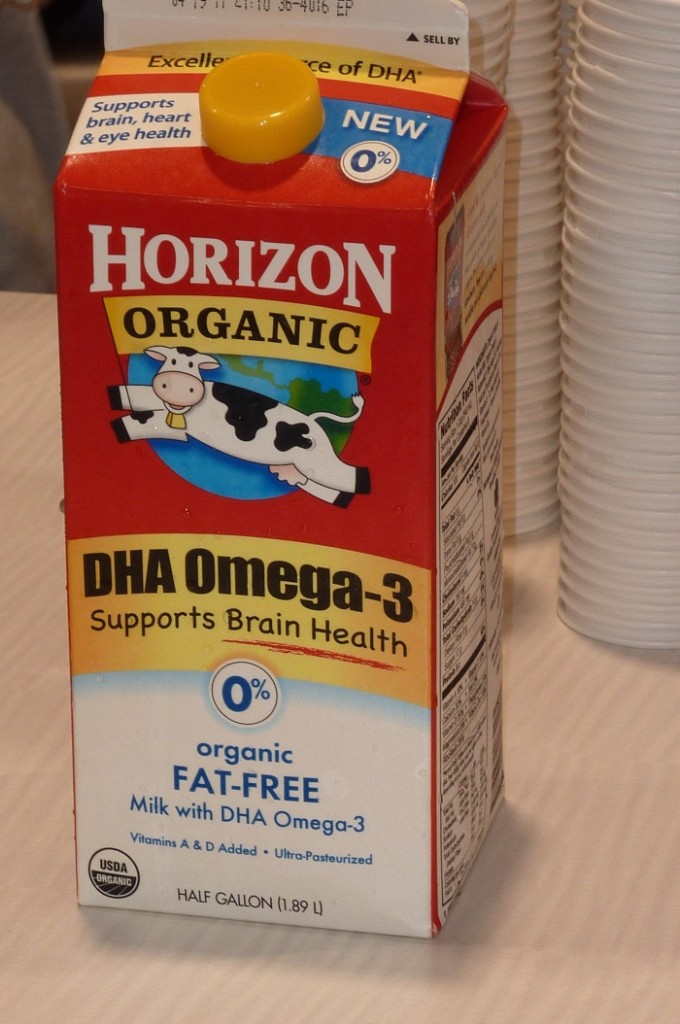 When I was at the Expo West trade show recently, I came across Horizon Organic Milk with DHA Omega-3 and was impressed at first glance. I thought to myself that this looks like a pretty interesting dairy product.
Yet several days after returning back to NYC and just as I was about to write a post about this organic milk, I received an email from The Cornucopia Institute, a watchdog for the organic industry.
The Cornucopia Institute has condemned the USDA for allowing products containing unapproved synthetic additives (DHA Omega-3, as one of them) to be labeled "organic" for an indefinite grace period.
Furthermore, The Cornucopia Institute has filed legal complaints against infant formula manufacturers and Dean Foods, manufacturer of Horizon dairy products, for adding unapproved additives: Martek Biosciences Corporation's omega-3 and omega-6 fatty acids (DHA/ARA), derived chemically from fermented algae and fungus, to foods with the organic label. Read more »