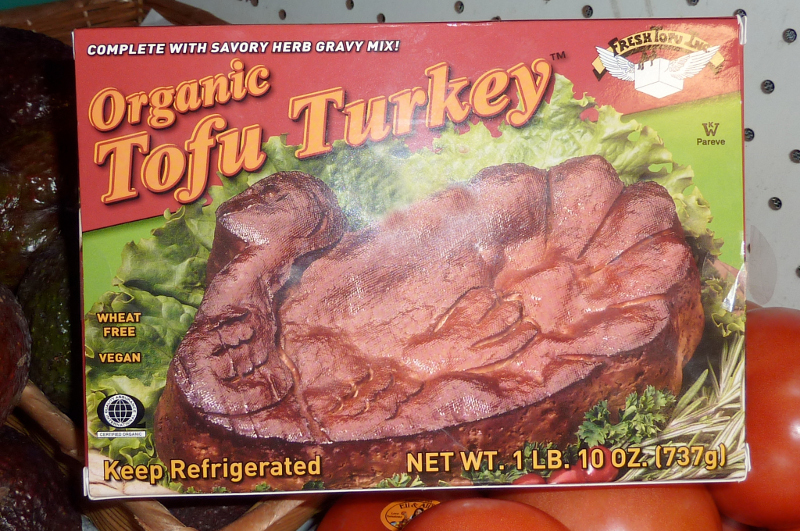 When I did my best organic Thanksgiving ideas last week, an organic tofu turkey option was conspicuously absent. Many people may have wondered why Tofurky wasn't on the list but it is not certified organic.
However, I am happy to report that an organic tofu turkey is now available for the Thanksgiving and Christmas season. Here's the skinny:
– This organic tofu turkey is made by a company called Fresh Tofu, Inc. Cliff Preefer, the genius behind Sacred Chow, buys his tofu exclusively from them and he says it is the best. Many, many other top NYC vegetarian restaurants buy from them also.
– This product is fresh, not frozen. It hasn't been sitting on the shelf for months and months, and is only available during this time of the year. The shelf life is about 2-3 weeks. Read more »