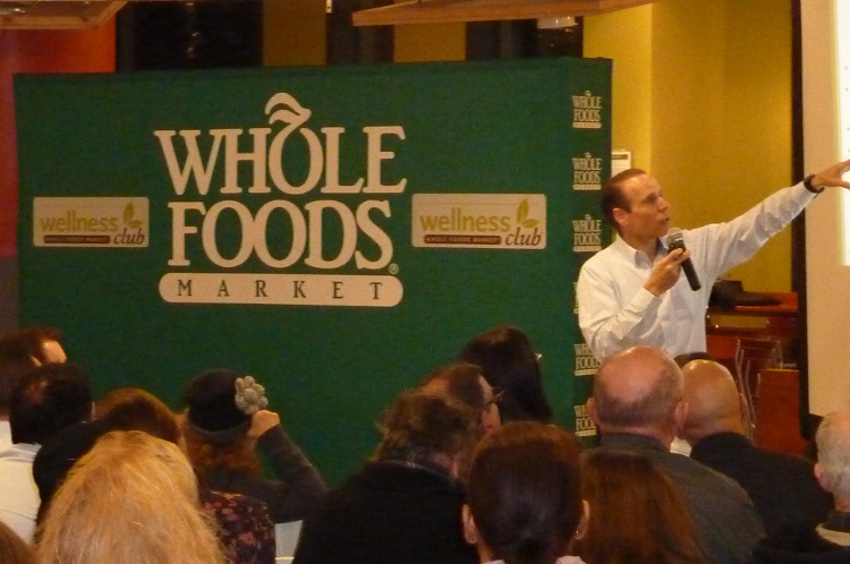 Last night, I was at Whole Foods Tribeca in NYC where renowned nutritionist Joel Fuhrman, M.D., author of the bestselling Eat to Live and host of the PBS show 3 Steps to Incredible Health, gave a lecture and also announced a new partnership with the Whole Foods Wellness Clubs.
Here's a synopsis on both.
PARTNERSHIP WITH WHOLE FOODS
As I wrote about recently, Whole Foods launched a pilot program of five Wellness Clubs around the country.
This new partnership with Dr. Joel Fuhrman means that one his associates, Adam Fiterstein, M.D., will be onsite at the Whole Foods Tribeca Wellness Club on Mondays to give private consultations to members and to host lectures for both members and non-members alike.
The consultations include: Read more »