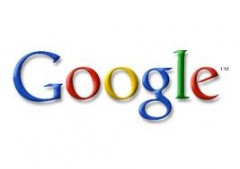 If you follow the organic world and technology closely, you know that Google has long promoted organic food as part of its corporate culture. You could get unlimited amounts of free and prepared organic food on its Mountain View, CA campus without ever having to leave.
According to Charlie Ayers, Google's 53rd employee and the chef who led this charge, he said that Larry Page and Sergei Brin (the company's two co-founders) "wanted power foods that would leave their minions stimulated and energetic after lunch, not slumped over their keyboards," and "they wanted it done with the highest quality organic, sustainable-sourced ingredients."
Absolute music to my ears. Hard-core business people who know the value of organic food.
(A side note: Charlie Ayers, left Google in 2005 and has a book out appropriately titled Food 2.0: Secrets from the Chef Who Fed Google.)
So, needless to say when I got the invite from my new friend, Jessica, to come over to Google's NYC offices, I was thrilled to be able to see this first-hand. My desire to shoot video and document everything was unsurprisingly nixed by the PR people there. Secrecy is paramount at Google.
Here are the highlights of my visit: Read more »