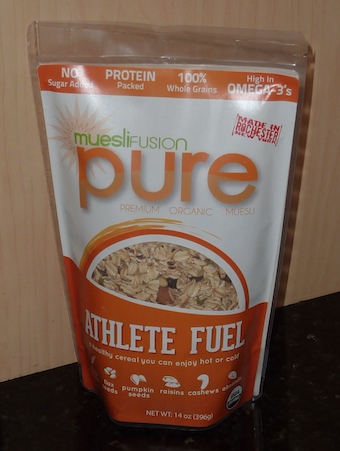 Next week is the biggest organic trade show of the year – Natural Products Expo West in Anaheim, CA – and I came to California early to visit a friend and to check out the newest organic restaurants in San Francicso. (Stay tuned to my blog over the next few days, as I have some great ones that I am going to be sharing with you!)
For food on my flight, one product that I brought with me was Muesli Fusion's Athlete Fuel.
I first discovered Muesli Fusion's Athlete Fuel at Natural Products Expo East 2012 in Baltimore several months ago when I stopped by the company's booth.
Right away, I was impressed with the product because it was hearty and filling. The product satisfied my hunger cravings, left me feeling very satiated, and was packed with plenty of Omega-3s from the nuts and seeds. Read more »