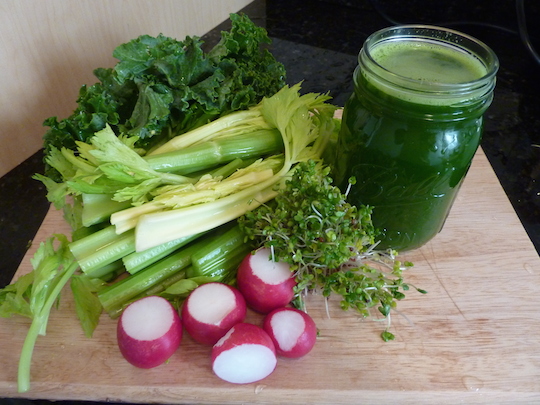 For me, there is no better way to start the day than to flood my body with tons of nutrients, enzymes, and minerals from a freshly-made organic green juice. And this juice here is my most powerful one, in terms of anti-cancer properties.
As I have explained in the past, even though I do buy pressed organic juice and run a Pressed Organic Juice Directory, there is nothing quite like making juice with your own hands, energy, and love.
Using the fantastic Omega J8006, this morning I made a juice with celery, kale, radishes, and broccoli sprouts.
Here is why I used each ingredient: Read more »