With Valentine's Day right around the corner, I have curated a wide variety of the best and most interesting organic gift ideas that I could find.
And it just so happens that they come from many of my favorite organic companies.
SWEET GIFT BOX BY ONE LUCKY DUCK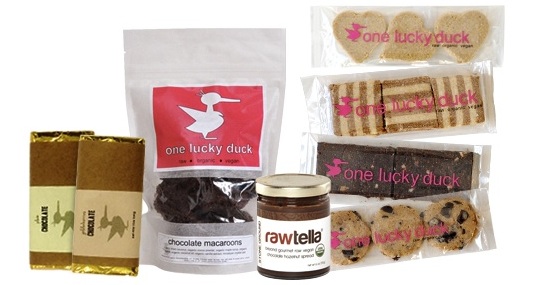 Having daily access to One Lucky Duck is reason enough to live in NYC.
But not to worry if you don't live here because One Lucky Duck has you covered. They will ship your Valentine a box of organic, gluten-free, vegan, raw cookies, brownies, and chocolate to anywhere in the country. Read more »