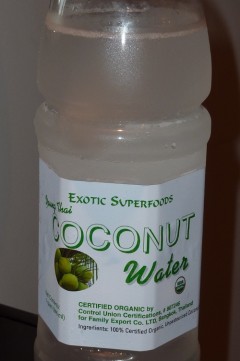 Coconut water is one of the most popular and fastest growing drinks on the market for one main reason — it tastes so good.
Furthermore, it is touted as the best post-workout drink due to its large number of electrolytes. There always seems to be someone who is drinking it immediately after my yoga classes.
Yet, nearly every box of coconut water that you see people drinking from is not organic.
My Dilemma
Even though many organic food restaurants use young Thai coconuts, these coconuts are not organic. They are shipped in formaldehyde from Thailand in order prevent mold from growing on the outside of the fruit.
Furthermore, I have heard that they plant sugar into the ground where the coconut palm trees are grown in order to get a much sweeter taste. Read more »