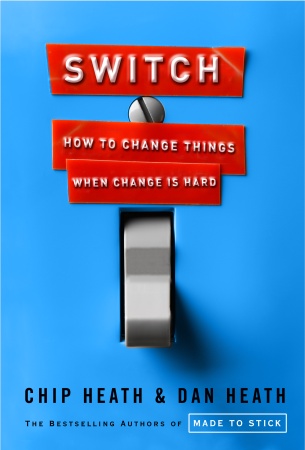 Recently, I was having dinner with my good friend Lora Krulak, and she told me about a book that she was reading called Switch: How to Change Things When Change is Hard.
It took only a few moments for her to describe it before I said to her "Ok, I'm sold. I am definitely getting it."
Given that I love to read and am always looking for ways to improve, I bought it the next day and immediately dove in.
Just 60 pages into it, I sent Lora a text saying "This book is AMAZING!!!! I notice huge changes already!"
It was true. I felt a massive shift right away and noticed that life had become very different – much better, easier and lighter.
WHY THIS BOOK IS SO POWERFUL
Everyone wants to make change in their personal and professional lives but actually making the change is the hard part. So, why is it so difficult? Read more »