The are two big trade shows in the organic food world in the U.S.  One is Natural Products Expo West and one is Natural Products Expo East.  Expo East took place a few weeks ago and Expo West took place in March.
When I go to each show, I am looking for the best and newest organic products on the market.
However, I also come across a select number of fantastic products at these shows that are not organic food ones. And of these, most are not even food.
I thought that people would be curious as to some other cool products that I discovered at Expo East and here they are:
IT'S MORINGA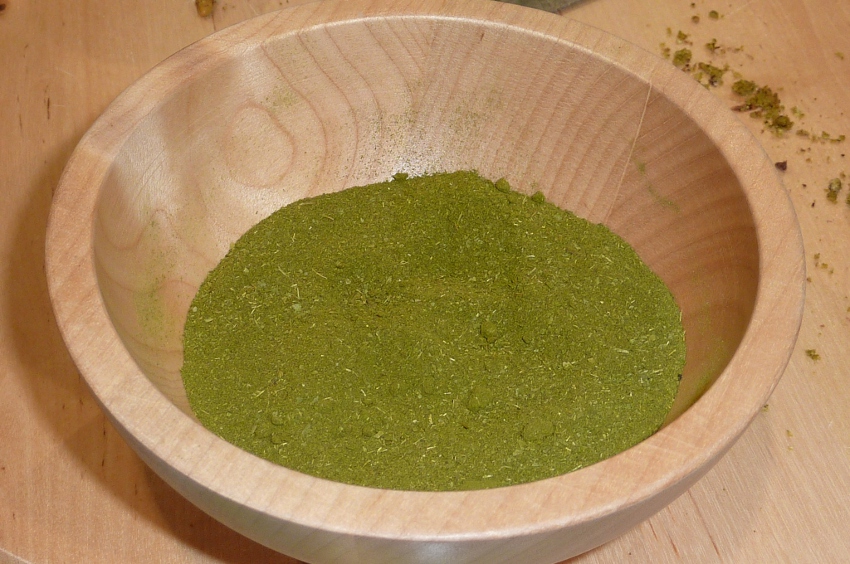 Moringa is supposedly this beyond-super superfood from Africa and is derived from the moringa oleifera tree, which the company says is the most nutrient-rich vegetable tree in the world.  It has:
– 25-30% protein (9x the protein of yogurt)
– 10x the Vitamin A of carrots
– 17x the calcium of milk
– 15x the potassium of bananas
– 25x the iron of spinach
– 4x the chlorophyll of wheatgrass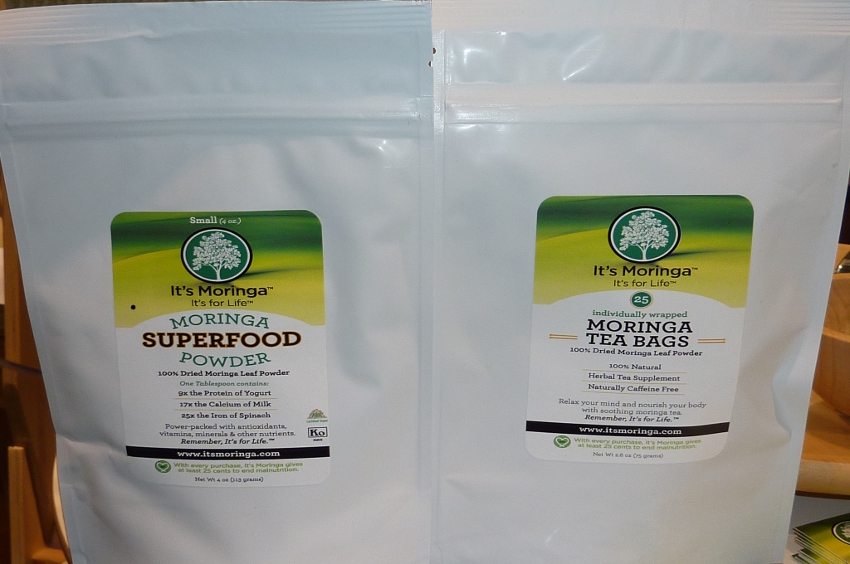 There is also a real social element to It's Morninga. Founder Jude Ken-Kwofie wants It's Moringa to help feed the people of Africa and be an answer to the malnutrition problems there.
I was told that organic certification will be happening sometime in the near future. It's Moringa is sold in powder form and in tea bags, and can be purchased online.
SPOONK RIDER
As owner Hans Frykman told me, "people either love this product or they don't. There is no middle ground."
I, for one, absolutely love it. How much do I love it?
Not only was this the absolute best product that I saw at Expo East but it might be one of the best products I've ever come across in my life.  This is probably because I am a HUGE fan of acupuncture and have been doing it for well over 20 years. Almost nothing gives me as much relief as acupuncture does.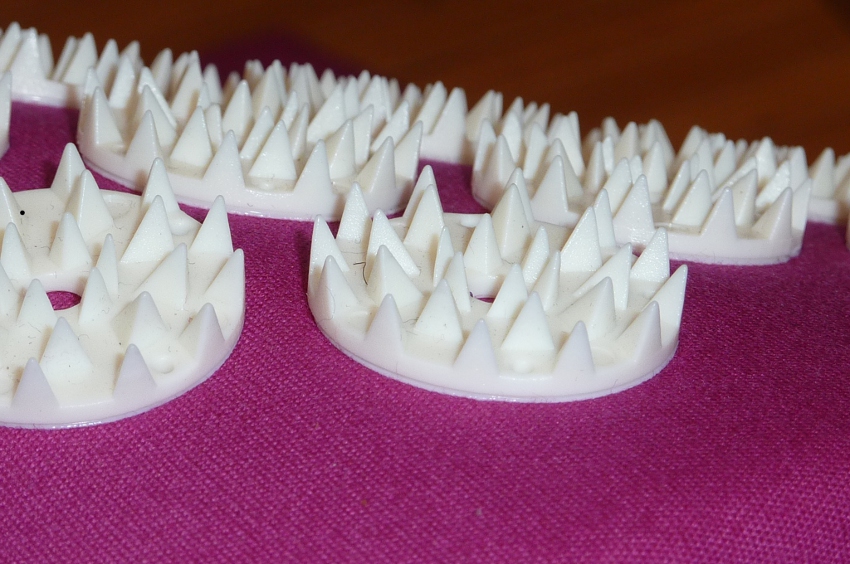 I use this acupressure mat every single day, especially on my neck.  Benefits of this mat vs. other acupressure mats:
– It is an all-natural product
– No adhesive glue used (spikes applied by heat pressure)
– No fire-retardant chemicals used (No PDBE and CFCs)
– No off-gassing (Water and CO2 are used as blowing agents)
– No petrochemicals  (contains renewable plant-based polyols)
It is very important that this product is so "clean" since it is rubbing against your skin.
I have seen tremendous benefits using the Spoonk Rider, including improved circulation, enhanced mood and releasing of muscle stiffness.
Disclaimer: If you don't like needles or acupuncture, you probably won't like the Spoonk Rider. But if you do, this will be a must-own product. It can be purchased online.
RAMBLER'S WAY FARM WOOL CLOTHING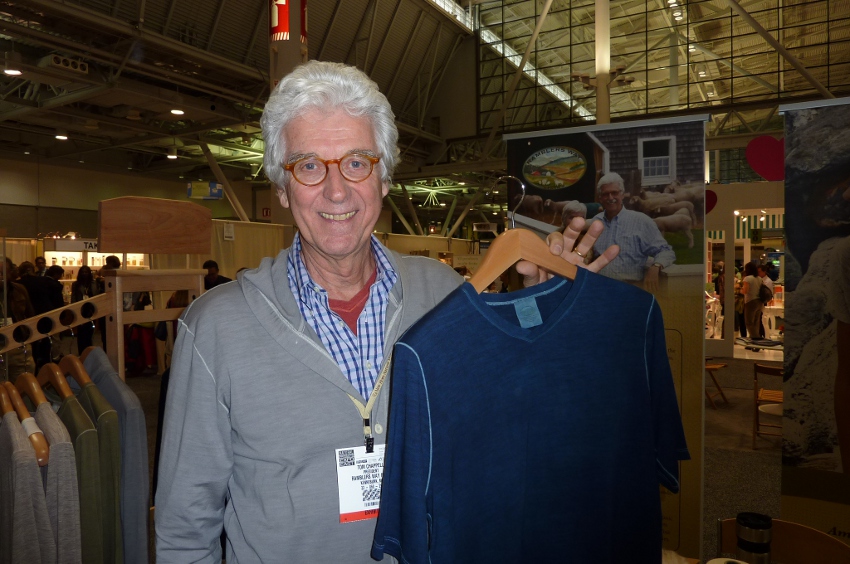 Holding up the shirt in this picture is Tom Chappell — the same Tom who founded Tom's of Maine toothpaste.
Rambler's Way Farm is the next venture of this very successful entrepreneur. It is an ethical/sustainable wool clothing company whose products are luxuriously soft and earth friendly. Everything is produced in the U.S. and only all natural dyes are used.
The company offers a 60-day, 100% money-back guarantee, and the clothing is simply gorgeous. The men's and women's collections can be purchased online.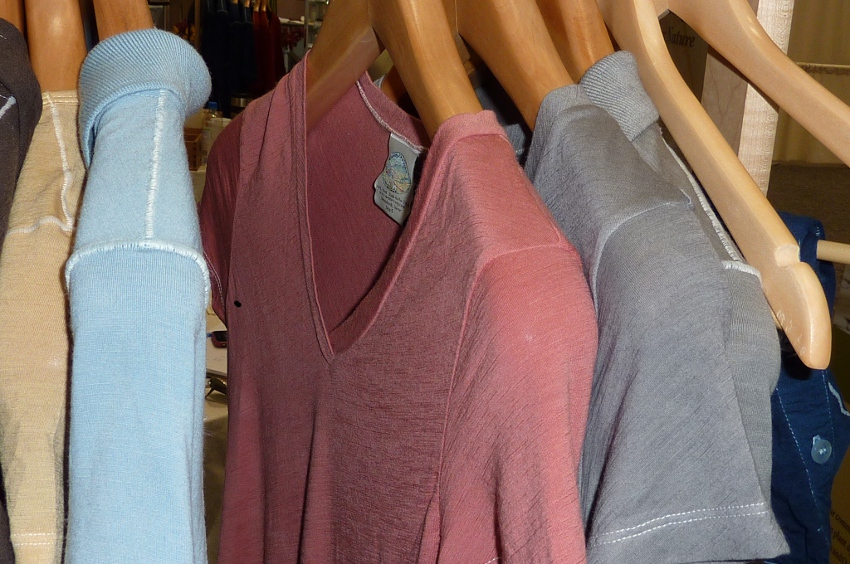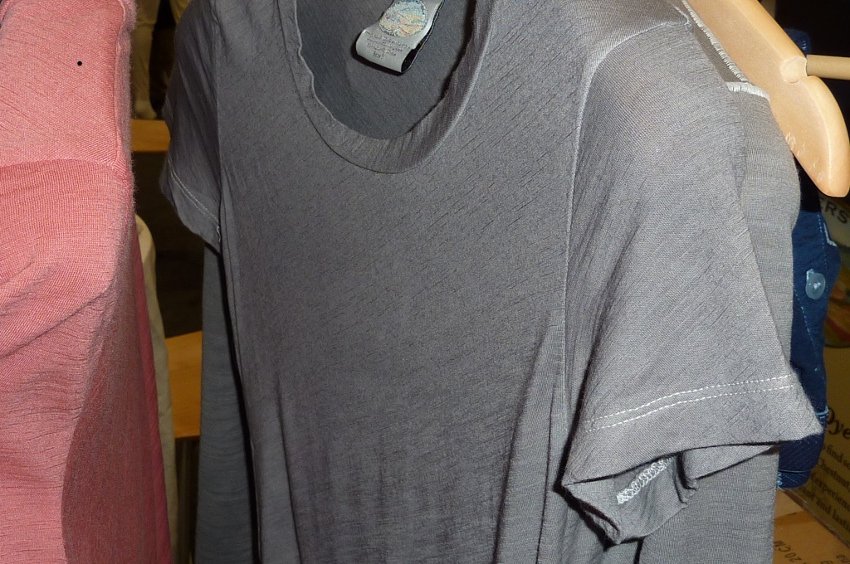 TAKEYA GLASS WATER BOTTLE
If you are frequent reader of livingmaxwell, you probably know by now that I am a water fanatic. I drink ultra-purified water and have a 4-stage filtration system with a .015 micron filter underneath my sink.
To carry my water, I first I used plastic bottles. Then, I used BPA-free plastic bottles. Then, I used stainless steel bottles but those left an aftertaste. Now, I am lugging around glass water bottles. Yes, they're heavy but they're the best.
Key advantages of these Takeya glass water bottles:
No plastic or metal taste — very important
Best option to keep water pure and fresh
Silicone jacket provides soft grip & protects the glass bottle
Airtight leakproof twist cap
Bottle & silicone are dishwasher safe
The 22-ounce bottle can be purchased online.