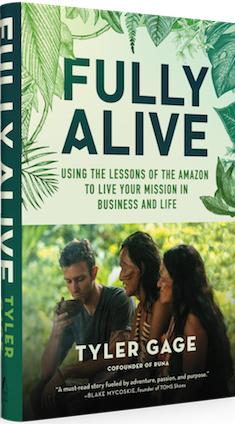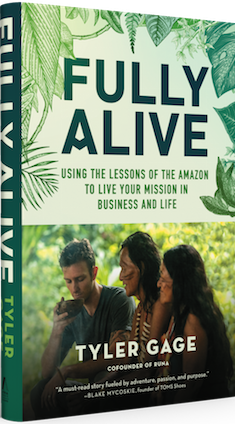 I first learned about guayusa tea and met fellow Brown University alum and Runa co-founder Tyler Gage at NYC's Fancy Food Show 2010. 
Over the years, I  have watched the company grow from a scrappy start-up into a multi-million dollar innovator in the tea category, responsible for introducing guayusa to the global market. Yet, it wasn't until I read Tyler Gage's excellent book Fully Alive: Using the Lessons of the Amazon to Live Your Mission in Business and Life did I come to appreciate what an awe-inspiring feat that he and his co-founder Dan MaCombie accomplished.
To build a guayusa supply chain from scratch in the middle of the jungle in Ecuador, where you know no one, have very little resources and are not a native speaker, is one of the most impressive things I have seen in my eight years of covering the organic food industry. Creating and growing a successful organic business is hard enough but to do it under these conditions takes the meaning of 'difficult' to a whole new level.
I recently caught up with Tyler Gage to talk to him about Fully Alive and asked him to share his insight about being an organic food entrepreneur. Read more »