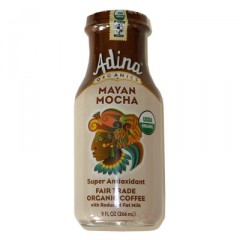 If you are looking to mix things up in your morning coffee routine, you'll want to try the Mayan Mocha flavor.  The first time I had it I couldn't believe how good it tasted, and it was nearly impossibly not to finish it in seconds.
Just the perfect amount of vanilla, cocoa and spices.  I can describe this product in one word — phenomenal.
Sold nationwide, click HERE to find a location near you.